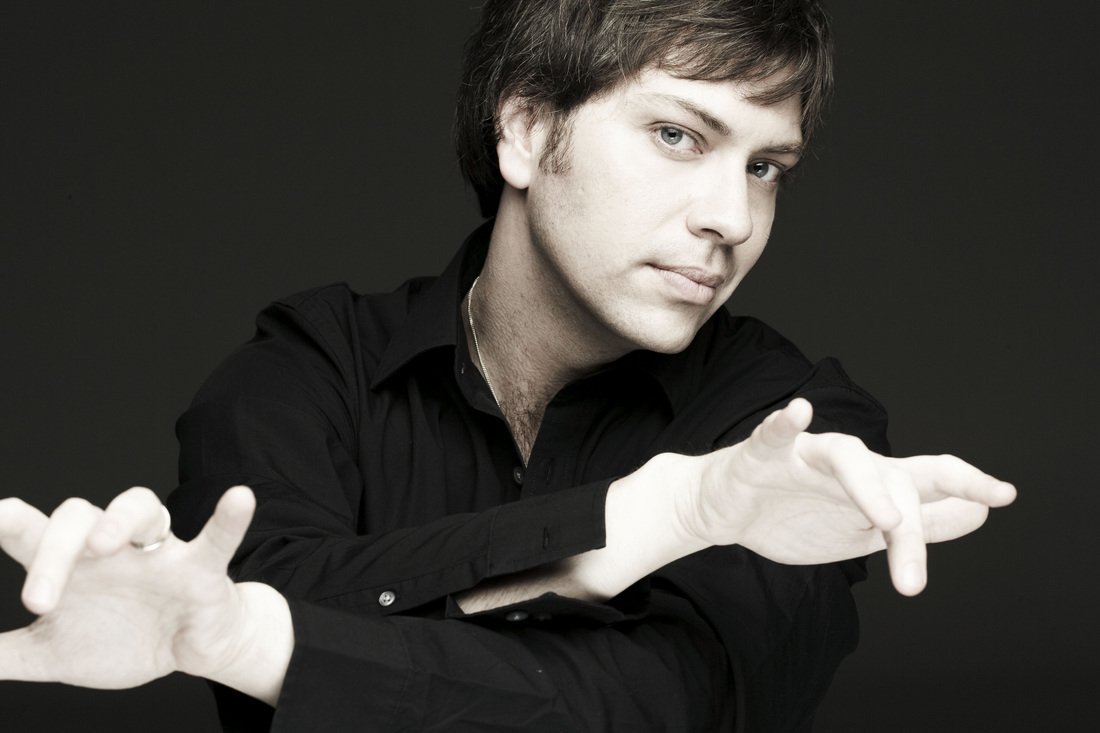 Barakatt Selects Moscow As The Location To Commemorate The 25th Anniversary Of The Convention On The
Rights Of The Child And Fifth Anniversary Of "Lullaby, The Unicef Anthem"
Award-winning composer, music producer, pianist and singer, Steve Barakatt will unveil his symphonic
production "Ad Vitam Aeternam" to Moscow audiences on November 19, 2014 at the legendary Great Hall of the Tchaikovsky Moscow Conservatory. He will also perform a concert on November 17th in Yaroslavl, the birthplace of Barakatt's wife, Olympic medalist, gymnast and former Cirque du Soleil artist Elena Grosheva. Barakatt will perform with the 90 musicians of the prestigious Yaroslavl Academic Symphonic Orchestra under the direction of its renowned conductor Murad Annamamedov.
"I'm thrilled to debut "Ad Vitam Aeternam" for audiences in Moscow. Russia has a very special place in my heart, as my wife is Russian, and thus, our young daughter," comments Barakatt. "The event will be extra special as we honor the 25th Anniversary of the Convention on the Rights of the Child, as well as the 70th Anniversary of the Yaroslavl Orchestra, and 20th Anniversary of Maestro Annamamedov as their conductor. We will have much to celebrate."
Written in 16 movements, Barakatt's "Ad Vitam Aeternam" was inspired by and developed in
light of various aspects of the human condition – physiological, psychological, emotional and spiritual. In creating "Ad Vitam Aeternam," Barakatt unveils new musical horizons within today's orchestral music.
The upcoming event will also commemorate the 5th anniversary of "Lullaby, The UNICEF Anthem" composed by Barakatt, who along with Grosheva, serve as National Ambassadors of UNICEF Canada. The choral symphony first premiered on five continents in orchestra concerts and in Outer Space on the international Space Station on November 20, 2009.
"This special concert provides a great opportunity to shine a spotlight on such an important worldwide cause. Together, all of us can create a better world for so many children still in need," adds Barakatt.
For more than 30 years, the music of Steve Barakatt has been recognized throughout the world
for its beautiful, melodic approach, inspiring audiences to explore their innermost feelings. Born in Québec City, Canada, Barakatt, at the young age of four fell under the spell of music and began piano lessons. Over the next ten years, he studied classical music, and then crossed over to jazz. Barakatt
enjoyed many challenging musical experiences from an early age, including being invited as a guest soloist with l'Orchestre Symphonique de Québec, when he was only 13. At 16, he became fascinated by composition, arranging and production, studying new technologies as they became available and quickly mastering all the intricacies of music programming. In 1992, the prestigious Japanese firm Roland invited him to present their new products at the annual NAMM Show in California.
A versatile and imaginative musician, Barakatt has been invited to compose music for films and television and appeared on various recordings and live performances. Over the years, he has collaborated with several renowned artists such as
Maxim Vengerov
,
Myung-whun Chung
,
Nana Mouskouri
, Natasha St-Pier,
Angélique Kidjo
,
Leon Lai
, Agnes Chan and many ensembles such as L'
Orchestre Philharmonique de Radio France
, The Alexandrov Red Army Choir, The Bilkent Symphony, The Choir of the
City of Prague Philharmonic Orchestra
and The Hong Kong Chinese Orchestra.
Recently appointed Cultural Ambassador for LOTTE Hotels & Resorts, Barakatt has completed several very successful concert tours in Asia, and in September, he unveiled "Dear Charlotte-The Lotte Anthem" composed for Lotte Group, one of Asia's major conglomerates.
Tickets available at
www.concert.ru
and at the Tchaikovsky Moscow Conservatory box office.
www.stevebarakatt.com
www.yar-filarmoniya.ru
www.concert.ru