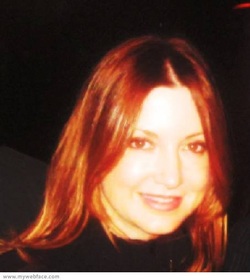 Nicole Goesseringer Muj is the founder of KULTURA PR (kulturapr.com), a boutique public relations agency that specializes in international entertainment and cultural clients, including Comcast International Media Group (E! Entertainment, The Style Network, G4, Versus), Metan Global Entertainment Group, Eurocinema On Demand, Seductively French, RockTheWeb!, Berlin Tourism Marketing, The Stas Namin Centre/Russian Nights Festival, Maverick Entertainment Group, Romance in A Can Film Festival, film "No Bad Days," The Los Angeles St. Petersburg Sister City Committee, author Janine Shepherd, film "Altered Minds," Lera de Marina Fine Jewelry, elemoon luxury wearable tech, Le Savonnier Marseillais, Steve Barakatt, Vincent Pastore ("Sopranos"), Jinke Entertainment Group/Kurosawa Production, New York Jet Club, The Bruce Lee Project (Keanu Reeves, Shannon Lee), documentary "Cancer Can Be Killed," filmmaker/artist/entrepreneur/influencer YiZhou, actor Nawazuddin Siddiqui, actresses Amy Shi, Rebeca Nuez and actress Maria Darkina.
​
Kultura PR International and partner Cloud 21 PR have collaborated for several years on special events and projects at Cannes Film Festival, Sundance Film Festival, AFM and other major entertainment events.
Previously, Nicole served as Associate Director, Worldwide Publicity, E! Networks for over four years, where she oversaw media relations for E!'s rapidly expanding international division, including the E! International Network and E!'s program sales division. She also was responsible for domestic trade and consumer publicity for E!, The Style Network and E! Online.
Additionally, she worked in new media/entertainment convergence public relations at mPRm Public Relations and was responsible for several high profile accounts, including Sony Pictures. Nicole also worked at Steeplechase Media/Comspan Communications as Director of Marketing where she oversaw marketing communications for Comspan Communications, Steeplechase Media, and Comspan Russia.
She holds a Master of Arts in Communications from California State University, Fullerton, and a Bachelor of Arts in Slavic Studies from the University of Ottawa in Canada. She also is an experienced journalist, Managing Editor, Indie Entertainment Magazine and contributor to Informer Media, The Maker Magazine, Jetset Magazine, filmfestivals.com, Destination Luxury and Quoi de Neuf?
Contact Nicole Goesseringer Muj at email:
nicolekultura@gmail.com
phone: 310-804-0964
---